Open any Spring catalog and the biggest harbinger of the season is YELLOW! Nothing says welcome warm weather and ushers in a new season like the cheerful hue of sunshine. The best way to brighten up your home with this of the moment color without completely redecorating is to use it as an accent color.
Easy Update #1: Throw Pillows.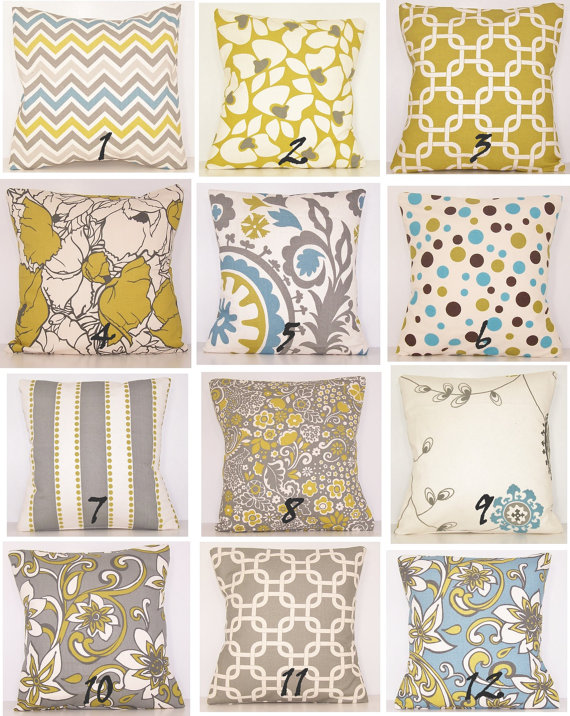 It doesn't get any easier than just switching out your current pillows for some of these lovelies.
Easy Update #2: Lamps.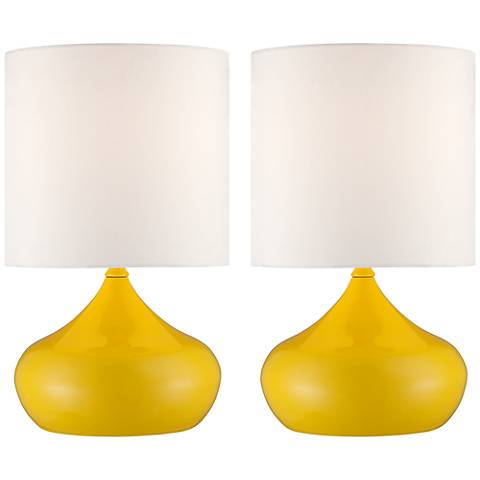 These great teardrop lamps can be purchased, but if you're feeling crafty this great tutorial and a trip to Goodwill can yield some similar results.
Easy Update #3: Wall Art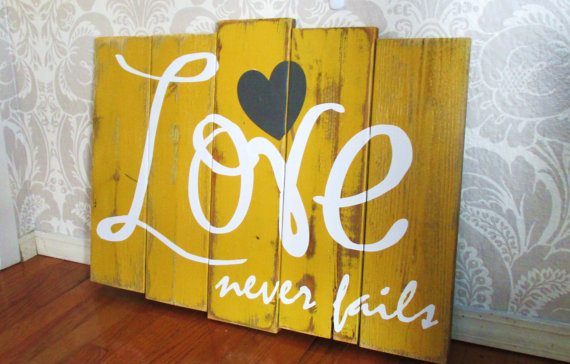 Whether you prefer something rustic or something contemporary a quick change in what you have on your walls can completely transform a room.
Easy Update #4: Area Rugs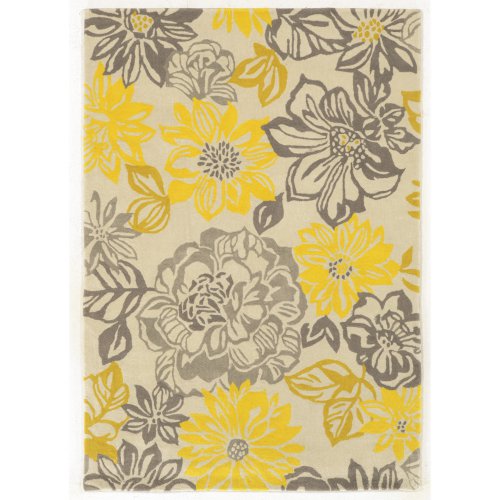 While you can easily just get a new doormat, adding a new area rug to your indoor floor spaces can completely transform a room.
Easy Update #5: Seating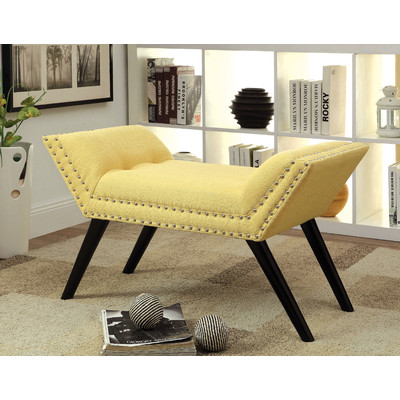 Adding a cool chair to a room can be just the pop of color that you need to make a room shine. Whether you find a cool mid-century style with very of the minute nail-head trim like this neat little bench (pictured above) or something traditional like these great Windsor dining chairs adding a chair can add pizzazz.
Easy Update #6: Small Furniture Additions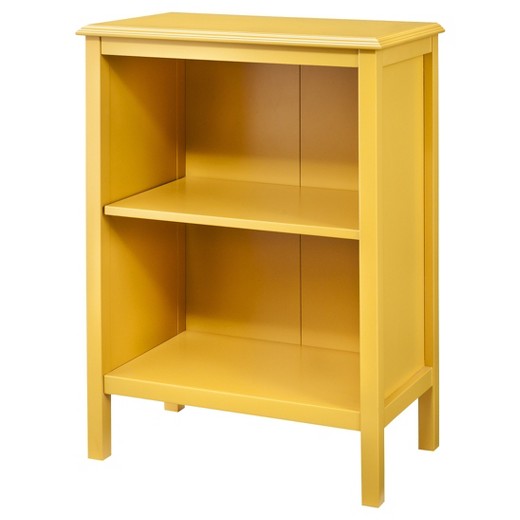 Have a dark, bare corner somewhere? A pop of yellow furniture can add lightness and depth to it. The key here is to keep it small and unintrusive. If you're really feeling adventurous and have some extra time you can do your own painting and refinishing!
Hope this helps you add a burst of sunshine to your home just in time for warm weather!